Kostenloses und sicheres
Schweizer Bankkonto
Modernes Schweizer Bankkonto
für Ihr Smartphone
Überweisungen per Telefon Nummer
Plastik- und virtuelle Karten
Währungsumtausch zu günstigen Kursen
Günstige Überweisungen in  19 Fremdwährungen
Zuverlässigkeit und
24-h  Kundendienst
Dukascopy Connect 911
Laden Sie Dukascopy Connect 911 App herunter - ein kostenloser Messenger, mit dem Sie Ihr Dukascopy-Konto verwalten können.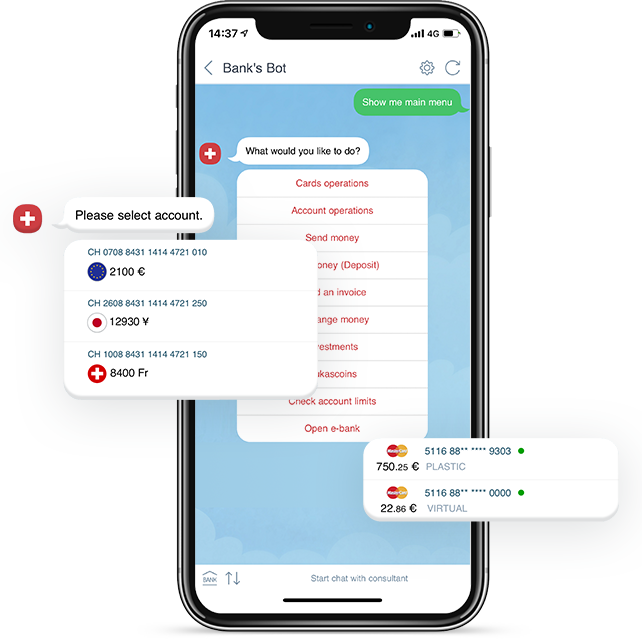 Sicher und geschützt
Erleichtert Überweisungen
Schnelle und einfache Rechnungserstellung
Video-Identifizierung
Eröffnen Sie ein Schweizer Bankkonto bei Dukascopy Bank von überall aus per Videoidentifizierung mit Ihrem Smartphone.
Währungen umtauschen
Verwalten Sie bis zu 19 verschiedene Währungen in einem Konto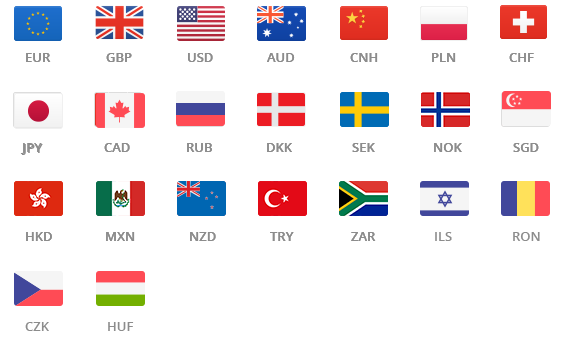 EUR

GBP

USD

AUD

CNH

PLN

CHF

JPY

CAD

RUB

DKK

SEK

NOK

SGD

HKD

MXN

NZD

TRY

ZAR

ILS

RON

CZK

HUF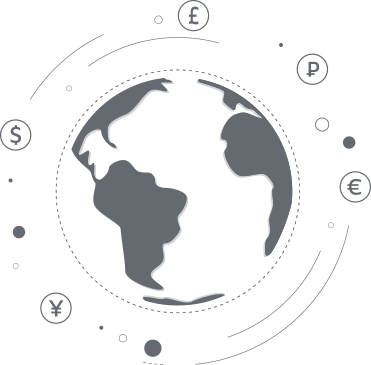 The exchange rate is based on your geolocation. For information purpose only.
Vorteile für in der Schweiz lebende oder arbeitende Personen
Für Einwohner und in der Schweiz tätige Personen bieten wir unschlagbare Wechselkurse!
Bewahren Sie Ihr Geld in u.a. Gold, Öl und Indizes auf.
Kaufen Sie mit einem Klick Gold, Öl, Indizes und andere Anlageprodukte.
Transferieren Sie diese Produkte an andere ohne weitere Kosten.
country of residence your monthly salary in USD
your monthly salary in USD
This is your default limit without provision of any proof of income
*Please be advised that we may ask you to provide proof of income at anytime
This is your default limit once proof of Income is provided
Das ist Ihr Limit, sollten Sie Einkommen aus Ihrer Einkommenquelle (e.g. Arbeitgeber, Auftraggeber, etc.) auf Ihr Konto bei Dukascopy erhalten.
0
Your quarterly deposit limit
Unsere Niederlassungen
Geneva, CH
Route de Pré-Bois 20, ICC, Entrance H
Moscow, RU
109012, 2 M. Cherkaskiy per.
Riga, LV
Lāčplēša iela 20a-1, LV-1011
Kiev, UA
04119, Degtiarivska str. 27-T letter A
Hong Kong, CN
Level 17, Silvercord, Tower 2, 30 Canton Road
Shanghai, CN
Jin Mao Tower 31F/3134, 88 Century Avenue 200120
Kuala Lumpur, MY
Level 8, Menara CIMB, No.1, Jalan Stesen Sentral 2
Tokyo, JP
4-1-17 Toranomon, Minato-ku
Your password has been successfully reset and sent to you via SMS. You may now access your wallet through Mobile or Web applications.
In you fail to receive SMS within 5 minutes please email us on
[email protected]
or call us on +41 227 994 859.
In you fail to receive SMS within 5 minutes please email us on
[email protected]
or call us on +371 67 399 001.
Close