Free and safe
Swiss bank account
Fully digital. Always at hand.
Remote account opening via mobile app 24/7
Accounts in 22 currencies with IBANs
SWIFT, SEPA and other payment methods
MasterCard/Visa plastic and virtual cards
Investments in stocks and commodities
Dukascopy Connect 911
Download Dukascopy Connect 911 mobile application to open your bank account with Dukascopy.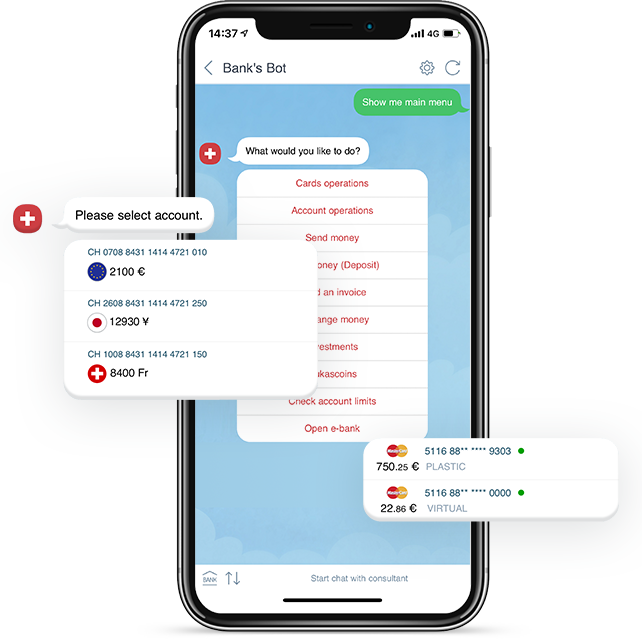 Chat and make calls securely with end-to-end encryption
Make payments and request funds in chats
Manage your bank account through a chat bot
Get 24/7 multilanguage support
Enjoy video identification
Open a Swiss bank account at Dukascopy Bank instantly from anywhere with an innovative solution - online video identification using your mobile
Link the card to Apple pay and make instant cashless payments
Card delivery across the globe
Withdraw cash in local currency
Order plastic or virtual card in one of currencies - EUR, USD, GBP and CHF
Pay for goods and services wherever Visa / Mastercard is accepted
In case of loss, instantly lock the card through our web or mobile application
Convert currency
Manage up to 22 different currencies in your account

EUR

GBP

USD

AUD

CNH

PLN

CHF

JPY

CAD

DKK

SEK

NOK

SGD

HKD

MXN

NZD

TRY

ZAR

ILS

RON

CZK

HUF

Private banking (Savings) account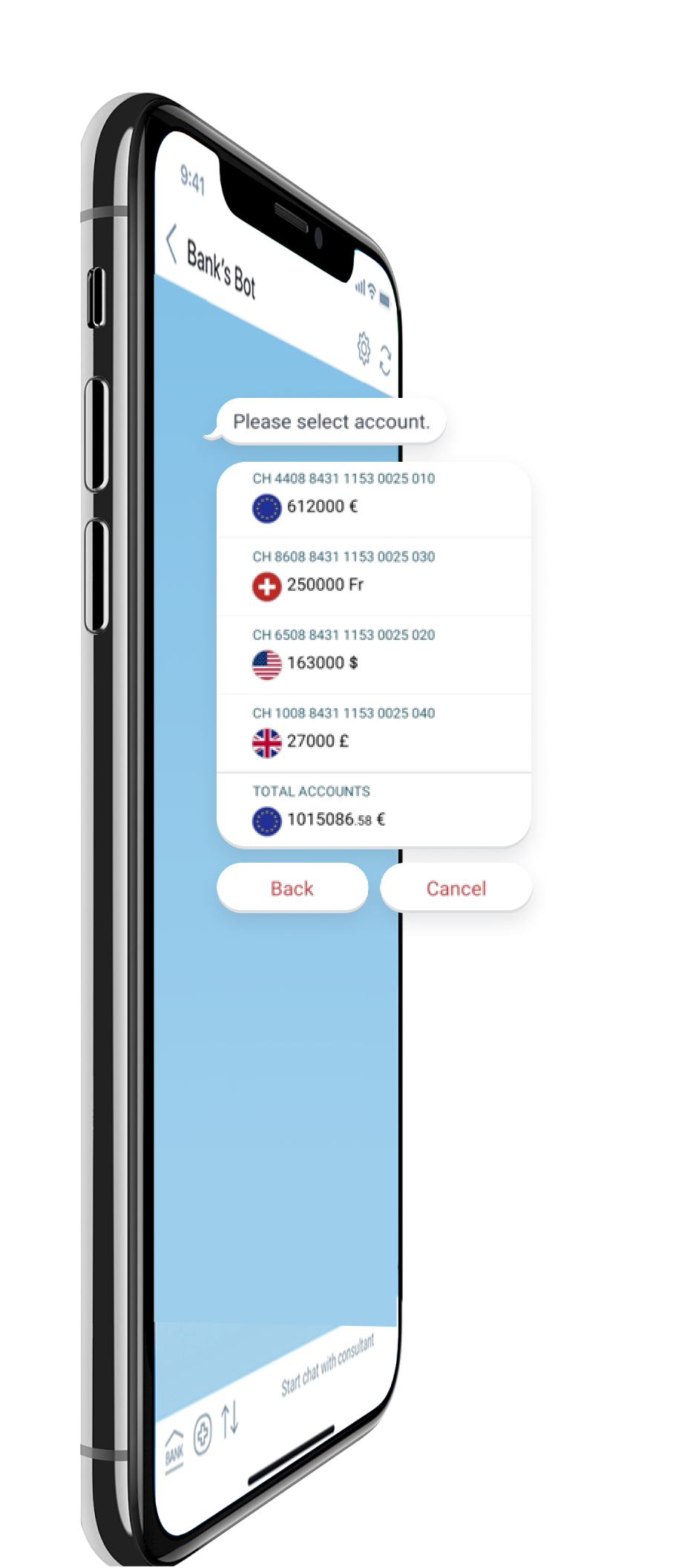 Safe custody of wealth in a Swiss bank
Deposit USD 100'000 and more
Personal account manager
Keep your money in commodities, stocks and crypto
Use your funds with premium SwissCard credit cards
Privileges for people with Swiss income
In case you are a Swiss resident or work in Switzerland get extremely attractive exchange rates.
We promise that our offer is unbeatable on the market
Keep your money in gold, oil, indexes & more
Buy at one click gold, oil, indexes and make other investments.
Transfer these instruments to other people at zero cost.
country of residence your monthly salary in USD
your monthly salary in USD
This is your default limit without provision of any proof of income
*Please be advised that we may ask you to provide proof of income at any time
This is your limit once proof of Income is provided
This is your limit in case you receive earnings from your income source (e.g. employer, principal, etc.) to Dukascopy account
0
Your quarterly deposit limit
Our offices
Geneva, CH
Route de Pré-Bois 20, ICC, Entrance H
Riga, LV
Lāčplēša iela 20a-1, LV-1011
Hong Kong, HK
Room 701, 7/F Tower 2, Silvercord, 30 Canton Road, Tsim Sha Tsui, Kowloon
Your password has been successfully reset and sent to you via SMS and email. You may now access your wallet through Mobile or
Web
applications.
In you fail to receive SMS within 5 minutes please email us on support@dukascopy.bank or call us on +41 22 799 48 59.
In you fail to receive SMS within 5 minutes please email us on eu.support@dukascopy.bank or call us on +371 67 399 001.
Close